Disclaimer And Terms Of Use
---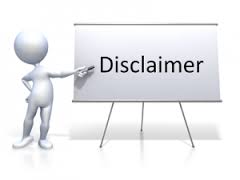 DISCLAIMER AND TERMS OF USE
Ownership of the website
This website (hereafter referred to as "www.easyofficeshanghai.com") belongs to "揾盘易商务咨询(上海)有限公司" based in shanghai which wholly hold the brand EasyOfficeShanghai "办公易" (hereafter referred to as "EOS") .
"EOS" website" refers to www.easyofficeshanghai.com
Accuracy and up-to-dateness of the information
The content of the EOS website is provided for information purposes only. Although EOS takes all reasonable care to ensure that the information on this website is correct at the time of publication, it makes no representation or warranty (including liability towards third parties), express or implied, regarding the accuracy, reliability or completeness of the information provided. The information provided on the EOS website may be modified at any time without prior notice. By accessing the EOS website or using any information provided on this website (for personal use or for third parties), you signify your agreement to be bound by the Terms of Use below.
Updates to this Disclaimer and these Terms of Use
This document may be updated at any time. Therefore, EOS advises you to download and read it again regularly to ensure that you are informed of any changes. The date on which this document was last updated is shown below.
Use of the EOS website
Subject to these Terms of Use, you may not:
a)   systematically copy (whether by printing off onto paper, storing on disk or in any other way) substantial parts of the EOS website;

b)   remove, change or obscure in any way any of the content of the EOS website or otherwise use any material contained on the EOS website except as set out in these Terms of Use;

c)   use the EOS website or any of the information contained thereon for unlawful purposes.

d)   pass on or make available all or part of the EOS website or documents from the EOS website to third parties for your own commercial purposes, whether for free or in return for payment.
No investment advice offered by www.easyofficeshanghai.com
No information published on the EOS website constitutes financial, legal, tax or other advice, nor should any investment or any other decision be made solely based on this information.
Information not tailored to your situation
The information contained on the EOS website is neither tailored to nor oriented towards your individual situation. Therefore, such information may be completely unsuitable for or inapplicable to your individual investment decisions. You should obtain personal advice from a qualified expert before making any investment decision.
No offer
No information published on this website constitutes a solicitation, offer or recommendation to buy or sell any investment instruments or to conclude any other transactions or any legal acts whatsoever.
No legal responsibility for links and third-party content
The EOS website contains links to third-party websites, which are completely beyond the control of EOS. Accordingly, EOS accepts no responsibility for the accuracy, completeness or legality of the content of such websites or for any offers and services contained thereon.
Copyright
The entire content of the EOS website is subject to copyright with all rights reserved by EasyOfficeShanghai "办公易".
No links to the EOS website
You may not link to the EOS website without the prior written consent of EasyOfficeShanghai "办公易"
Computer viruses, malware and spyware
Furthermore, EasyOfficeShanghai disclaims all liability for any tampering with the Internet user's computer system by unauthorized parties. In this regard, EasyOfficeShanghai expressly draws attention to the risk of viruses and the possibility of targeted attacks from malware and spyware programmes. In order to combat viruses, it is recommended that the most recent browser versions be used and that anti-virus software be installed and continually updated. As a rule, the opening of any email from an unknown source as well as any unexpected attachment to an email message should be avoided.
Availability of the EOS website
EasyOfficeShanghai may suspend the operation of the EOS website at any time for maintenance or repair work or to update or improve the website's content or functionality.  EasyOfficeShanghai does not warrant that access to or use of the website or of any sites or pages linked to it will be uninterrupted or error free.
Changes to the format and content of the EOS website
EasyOfficeShanghai may change the format and content of the EOS website at its sole discretion. You should refresh your browser each time you visit the EOS website to ensure that you access the most up-to-date version of the website.
Entire understanding
This document forms the entire understanding between you and EasyOfficeShanghai with respect to use of the EOS website and supersedes all previous agreements, understandings and representations relating to use thereof.
Place of jurisdiction and applicable law
These Terms of Use are governed by and construed in accordance with the laws of the PRC. You hereby consent to the exclusive jurisdiction of the Chinese courts at the principal place of business of real estate agency.
Severability
If any of the provisions of this document should be held to be unenforceable, the remaining provisions will remain in full force and effect.
Jan 2015
The english version is legally binding.